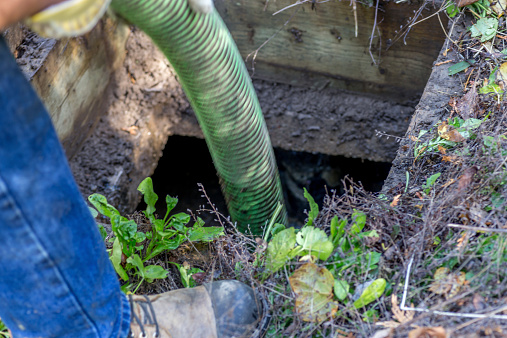 If you're a resident or business owner searching for quality Burlington County septic service, contact Starr Septic Services today. We're a short distance away in Franklinville, and we provide services to business and property owners throughout South Jersey.
At Starr, we specialize in the design, installation and maintenance of septic systems. Customers know the big blue star on our trucks means quality workmanship.
Our Burlington County Septic Services
Starr offers a wide variety of Burlington County septic service, including:
Septic Installations. Whether it's new construction or an older home, we have the experience, equipment and expertise to handle your septic system needs. Our team is fully licensed and insured, and we take care of local permits and approvals as well.
Septic Inspections. We perform thorough and honest septic inspections for local real estate agents, who trust us to ensure that systems are working and safe. We stand behind every inspection we do.
Septic Pumping. We can handle the septic pumping that is crucial to maintaining a system and to keep it from failing. Contact us to arrange a regular pumping schedule that will keep your system intact.
Septic Repairs. If your system is breaking down, we can evaluate it and recommend repair or replacement. We may be able to save your system through simple pumping and bacteria treatment, or for more extensive repairs, to excavate and replace the drainfield system.
Grease Trap Pumping. We have the expertise and equipment to take on the toughest of grease traps. Currently we are in standing contracts with multiple fast food restaurants in South Jersey, so we have the experience to handle the worst.
Portable Toilet Rental. Need portable toilets for your event or construction site? We rent them on a daily or monthly basis. Should you need them cleaned, we provide a regular pumping service.
Whether you need septic installations, repairs or maintenance, contact Starr today or use this form to request a quote. We'll go over your needs and offer you a fair price. For quality Burlington County septic service, look for the big blue star!
Starr Septic is a proud part of Starr General Contracting, serving the needs of home and business owners throughout South Jersey since 1984. Visit Starr's website here or learn more about us on Facebook!