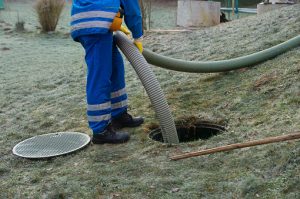 If you're searching for Cape May County septic pumping services, reach out to the experienced professionals at Starr Septic Services. We provide septic tank pumping, replacement and maintenance services throughout the South Jersey region.
Starr is a Franklinville, NJ based septic service company, and in most cases, we will travel to Cape May County to provide our services. We are fully licensed and insured and have been serving the needs of South Jersey homeowners for over 30 years. Starr Septic is a division of Starr General Contractors, a family-owned company that serves homeowners and businesses with a variety of services. Our customers know that the big blue star on our trucks means quality work.
Your Choice for cape may county septic services!
Your septic system is too important to neglect, and should be maintained and checked on a regular basis. Our full array of services for Cape May County residents includes:
Septic Pumping. It is crucial to pump your septic system on a regular basis, generally every three years, for both protecting your home and the people in it. Waiting too long to have the system pumped can result in toilet backups and flooding, resulting in costly home damage. Our septic pumping teams are ready with trucks to efficiently keep your systems functional and your home safe.
Grease Trap Pumping. If you are the owner of a local restaurant and require Cape May County septic pumping services, the expert technicians at Starr will bring the equipment and skills to clean, pump and repair grease traps. Starr is currently handling the grease trap pumping needs for a number of South Jersey fast food restaurants, and we're experienced in dealing with even the worst in grease traps.
Septic Inspections. Are you planning to buy a home with a septic system installed? Starr performs thorough and honest septic inspections that go beyond the basics that a home inspector will check. For home buyers and sellers, a qualified tank inspector is required to ensure the system is working as designed and is safe. Starr stands behind every inspection we do.
When pumping isn't enough, Starr Septic Services can repair damaged systems through treatments, or excavation of drain field systems or tanks. If you need your system replaced entirely, we can design and install a new one, including obtaining permits and approvals from the municipality.
Don't wait to make the call for your Cape May County septic pumping services needs. Contact the experienced professionals at Starr Septic Services today for a free estimate. We'll keep your system running properly and worry-free.