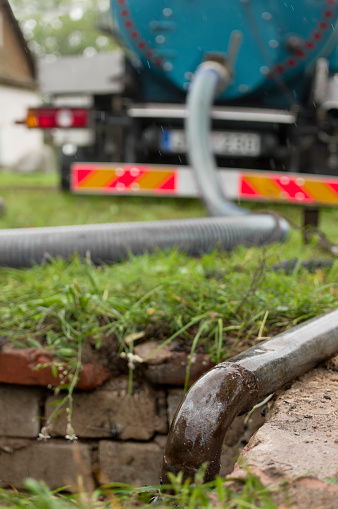 At Starr Septic Services, we are the only number you need to call for septic pumping in Buena, NJ. From our location in nearby Franklinville, we offer a complete suite of septic services to homeowners and business owners throughout most of South Jersey. Our team of certified technicians can properly pump your septic system, keep it operating efficiently, and perform repairs as needed.
Septic pumping on a regular basis is necessary to keep your system functioning, and depending on your tank's size and volume of usage, it should be done every 2-3 years. Over months of continued usage, your tank becomes filled with sludge, leaving less volume for water. If left unchecked, your tank can back up or fail, resulting in flooding and costly home repairs. Furthermore, if a septic system isn't pumped regularly and properly, it will ultimately require a replacement…an expensive and preventable outcome.
While you can attempt to pump your system on your own, you'll have a much easier time leaving the job to experienced professionals. We thoroughly clean the contents of your tank through our own trucks, and dispose of your waste in a compliant manner with state and federal regulations. At Starr, we are PSMA certified, and we are fully licensed and insured in NJ.
As our technicians are pumping your septic system, they'll check it for potential wear and tear problems and address them as needed. If your septic system is showing signs of failing, we can frequently salvage it with bacteria treatments or through replacing the drainfield or tank. Remember, though, new installation services come at an extra cost, which is why it's so important to keep your system pumped on a regular basis.
Leave your septic service needs to the pros. Reach out to Starr for septic pumping in Buena, NJ. Call us today or use this form to request an estimate. We'll keep your system pumped and healthy, and at a fair price.
Need other services for your South Jersey construction project? Starr Septic Services is a division of Starr General Contracting, a local and family-owned construction service company that has served the needs of home and business owners throughout the region. Reach out to Starr General for plumbing services, dumpster rental, roofing and siding, electrical work and much much more, and be sure to visit our Facebook page for customer reviews, case studies and more!