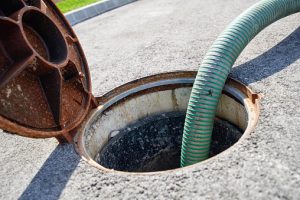 Salem County septic pumping services from Starr Septic Services will keep your septic system flowing smoothly. Our firm is among the top companies when it comes to offering septic pumping services in South Jersey. We are highly experienced in working with all types of residential septic systems.
Home buyers should be aware a home inspection does not constitute a proper septic system inspection. A home inspector is only required to inspect the plumbing and septic lines inside the home. You need a qualified septic tank inspector to make sure that the system is working properly prior to purchasing the property.
When you are experiencing problems related to another septic pumping service, call Starr Septic Services without hesitation. We offer a higher quality of inspection and service than competing septic pumping services in Salem County when it comes to pumping, repairing, and installing residential septic systems.
We are constantly performing septic system inspections throughout southern New Jersey. Local real estate agents refer their clients to us because they know our septic inspections are thorough, honest, and fair. We stand behind every inspection we do because we know our reputation and those of the seller and agent are on the line.
Few Salem County septic pumping services give you the excellent level of residential septic system service when compared to Starr Septic Services. Look for the big blue star on our trucks. It is the indication you have found the best!
Home sellers should take the step of having a septic system inspection prior to putting their home on the market. It will be the seller's responsibility to get the septic inspection prior to sale. We are a PSMA-certified septic inspector skilled in evaluating septic systems for functionality and safety concerns.
Reach Out For Your Salem County Septic Pumping Today.
If you need your septic system pumped or grease traps cleaned, contact the experts at Starr Septic Services. We are southern New Jersey's premier septic service.
Starr Septic is a division of Starr General Contracting, a local and family-owned firm that has been serving builders and homeowners since 1984. Click here to visit Starr's website.