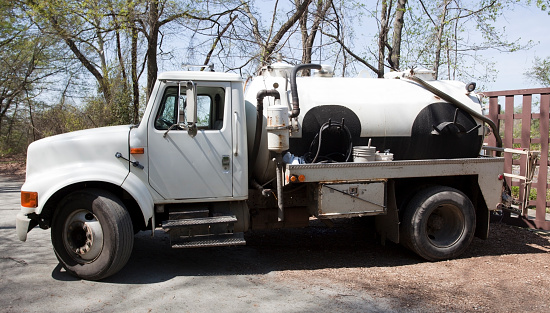 At Starr Septic Services, we're your dependable destination for Malaga, NJ septic pumping. Our home base is just a short drive away in Franklinville, and we've been providing septic services throughout Gloucester County since our founding in 1984. Our services for homeowners and businesses include septic pumping, grease trap pumping, portable toilet rental and much more. When you see the big blue star on our trucks, you can expect quality service at a price within your budget.
When you own a property with a septic system, you're probably aware that the system requires pumping on a consistent basis. Generally, pumping every three years is the norm, but this can vary based on the volume and usage of your system. If you are seeing high or standing water in the septic tank, you should have your system pumped now. Waiting too long can cause multiple problems in your home or business, from toilet backups and flooding to environmental contamination. The damage caused by flooding can result in costly and preventable repairs.
About Malaga, NJ Septic Pumping
Don't take the risk of waiting to pump your septic system. Call on our experienced professionals to keep your system running and your home or business safe. Our inspectors are PSMA certified, and we can examine your septic system for any potential safety concerns and address them. If your septic system is damaged from a past improperly done pumping and needs repairs, we can handle that as well, including applying treatments and excavating drain field systems.
If you'd like to have an entirely new system installed, we do that too…including gathering the necessary approvals and paperwork from the local Malaga municipality.
Call the professionals that locals have trusted for decades for your Malaga, NJ septic pumping needs. Contact Starr today or request a free estimate using this form. We'll get your septic pumping done right, and restore your peace of mind.
At Starr Septic Services, we are a proud part of Starr General Contracting, a family-owned company that has been providing painting, plumbing, electrical, siding, roofing and many more services for Gloucester County residents and business since 1984. Visit Starr General here and find out more about our services, and how we can take on your construction needs.