Gloucester County Septic Pumping Services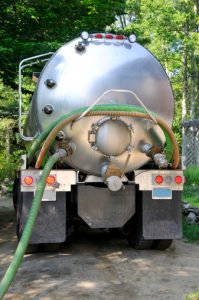 Gloucester County septic pumping services from the team at Starr Septic will ensure your septic system operates properly. We are an established septic services firm based in Franklinville, and we provide services throughout South Jersey. We design, install and maintain residential septic systems.
Regular septic pumping is a crucial part of owning a septic system. Most experts recommend pumping your septic tank every three years, but your frequency should be based on size and volume of usage.
If you wait too long to have your septic system pumped, it can lead to environmental contamination, toilet backups, flooding and damage to your home. When you inspect your septic tank and see high or standing water at the outlet, it is a good chance your system needs to be pumped.
Your Gloucester County Septic Pumping Services Team
Our teams are always on the move and ready to visit your commercial or residential property. When you call us for your septic pumping, we will come to your property, inspect your system carefully for potential problems, and remove the excess solid waste from your septic tank. Once the solid waste has been removed, one of our techs will break up the remaining waste water to improve the efficiency of the system.
We'll be sure to dispose of the septic tank waste as per state guidelines, and if any repairs or even a replacement of your septic tank is needed, we can handle that too. We'll ensure that your septic system is safe and efficient and let you know when you should schedule the next pumping.
Few Gloucester County septic pumping services operations provide such efficient and effective services for residential septic systems as Starr Septic Services, a division of Starr General Contracting. You can't miss our septic pumping trucks. Just look for the big blue star for the best septic pumping in Gloucester County. Reach out to us today or click here to request a free quote.