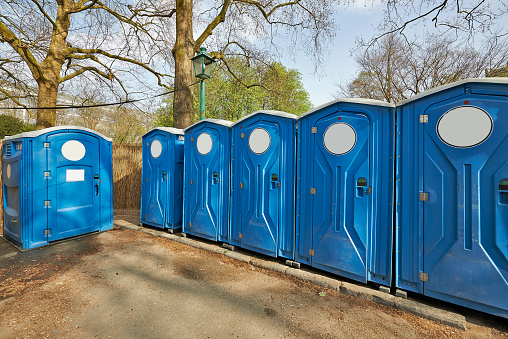 For affordable, dependable Atlantic County portable toilet rental, contact the team at Starr Septic Services. We're located in Franklinville NJ, a short trip from Atlantic County, and we provide portable toilets and other septic services to businesses everywhere in South Jersey.
Whether you are hosting an event or have a large construction or work site, it's obvious that you'll want a clean, fresh unit that workers and guests feel comfortable using. We deliver portable toilets to your site and ensure that for longer rentals, the units are properly stocked and serviced.
Along with portable toilets, we offer septic system maintenance and repair, septic pumping and much more. Starr Septic is just one affiliate of Starr General Contracting, a longtime family-owned company committed to quality service for South Jersey businesses and homeowners.
Our Atlantic County Portable Toilet Services
For your Atlantic County portable toilet rental requirements, Starr can equip your site on a 3-day, 7-day, or monthly rental basis. Should you need ADA-compliant accessible units, and/or hand wash stations with foot pumps and sanitizers, we can easily provide those as well. When your needs involve a longer term or high volume rental, Starr's team can come out to your site to pump and empty the units as needed, keeping them clean and safe for continued usage.
For larger events or work sites, try one of our complete restroom trailers! Our restroom trailers feature private rooms for men and women, running water, real toilets and sinks. Our portable trailers and their complete creature comforts are perfect for corporate events, charitable fundraisers and outdoor parties of any size.
Starr Septic is ready to meet your portable toilet needs. For your next Atlantic County project or party, call on Starr at (856) 875-5020 or use this form to request a free, no-obligation estimate. We'll bring clean, comfortable portable toilets to your next event at an affordable price.
Serving: Hammonton,