Camden County Septic Pumping Services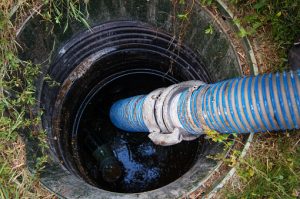 Starr Septic Services is your destination for Camden County septic pumping services. Starr is based in Franklinville, NJ, and in most cases we can travel to Camden County when pumping services are needed. Starr is fully licensed and insured in the state of New Jersey, and we have been providing septic services for South Jersey homeowners and businesses for over three decades. When our clients see the big blue star on our trucks, they know they can expect professional, quality work.
Our septic services include:
Septic Pumping. You should get your septic system pumped regularly, at least every three years or so. Should you wait too long, your toilets could back up and cause flooding. Starr's Camden County septic pumping services team is ready to help keep your septic systems functional and your home free from water damage.
Grease Trap Pumping. If you are a restaurant owner in need of grease trap cleaning, call us…the team at Starr are expert technicians who have the skills and equipment to clean and pump grease traps. We handle the grease trap pumping needs for several South Jersey restaurants, and we've dealt with the worst of them.
Septic Inspections. If you are a potential home buyer or seller in Camden County, have the professionals at Starr perform a tank inspection that goes beyond a home inspector's requirement and ensures that the system is safe and works as designed. We stand behind every inspection we do.
The Starr team can also fix systems that are damaged by improper pumping, and we can excavate drain field systems and tanks. If need be, we can replace your septic system entirely, and we'll handle the obtaining of municipal permits and approvals.
For any of your Camden County septic pumping service needs, call Starr today for a free estimate. We can keep your system clean and running properly, and you worry-free!