Atlantic County Septic Pumping Service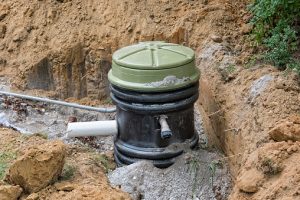 Septic tank systems are a type of onsite sewage facility used in areas not attached to a municipal sewerage system. Most of these tend to be in less populated rural areas. Once treated in the tank with anaerobic bacteria, the effluent is commonly disposed in a septic drain field which provides further treatment.
When you take advantage of the Atlantic County septic pumping service that is provided by Starr Septic Services, our competent crew and our septic pumping trucks will help your septic system work properly. We focus on residential septic systems in Gloucester, Cumberland, Salem, and Atlantic counties and offer septic system cleaning in South Jersey.
Sometimes, the rate of accumulation of sludge – also called septage or fecal sludge – is faster than the rate of decomposition and the accumulated effluent must be periodically removed, which is commonly done with a vacuum truck.
If you currently are having problems with any other Atlantic County septic pumping service firms, contact Starr Septic Services to take care of your residential septic systems. We offer the best septic system cleaning in South Jersey with our fleet of septic pumping trucks.
The term "septic" refers to the anaerobic – or oxygen-free – bacterial environment that develops in the tank which decomposes or mineralizes the waste discharged into the tank. Septic tanks can be linked to other onsite wastewater treatment units, such as biofilters or aerobic systems, which use oxygen to artificially force aeration and septage breakdown.
Not many Atlantic County septic pumping service operations serve the needs of local homeowners as well as Starr Septic Services. Look for our septic pumping trucks when you need superior septic system cleaning in South Jersey for your residential septic system.
Starr General Contracting also provides commercial Atlantic County septic pumping service for restaurants throughout Southern New Jersey. We currently have standing contracts to service the septic system pumping needs of many fast-food restaurants throughout Atlantic County and Southern New Jersey.