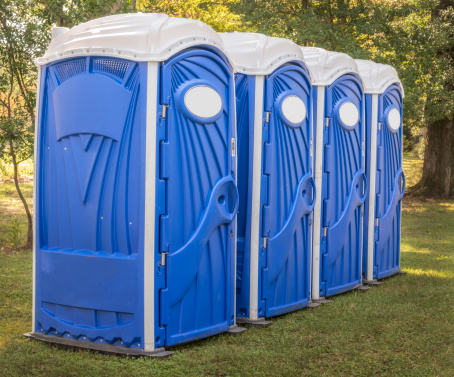 If you are managing a construction site or arranging an outdoor event, and you need dependable Glassboro portable toilet rental, try going local with Starr Septic Services. We're a short drive away in Franklinville, and we offer septic and construction services to businesses and government entities throughout Gloucester County. Starr Septic is a division of Starr General Contracting – we're a family owned company that has been proudly serving businesses for over 35 years.
It's vitally important with any large outdoor event to have clean and fresh portable toilets for public use. We make our units available for single day events or weekly and monthly rentals. Whatever your need, we'll deliver modern, sanitary and affordable units to your site. We offer ADA-compliant units for users with personal needs, and we provide hand wash stations with foot pumps at your request too.
If your site is a long term project and requires a weekly or monthly rental, we'll take care of the septic pumping, along with emptying and cleaning the units as needed. We will also keep your units supplied, with paper and other sanitary products like hand cleaner. Since we're local, you can take advantage of our flexibility and adjust your rental agreement as needed.
Here are a few entities that choose Starr for Glassboro portable toilet rental:
Construction companies and crews
Concert/Event organizers
Sporting event organizers
Local municipalities/parks
Churches and places of worship
Police/first responders
Is your project an extra large one? If a few portable toilet units won't be enough, try one of our restroom trailers! Our trailers are equipped with more creature comforts, including running water, real toilets and sinks, and private restrooms for men and women. They're perfect for larger events, like corporate fundraisers and long term construction activities.
Request Your Glassboro Toilet Rental Today
With Starr's dependable Glassboro portable toilet rental, you'll be ready for your next event. Contact us today for free quote and to find out our availability.
Don't forget to ask about discounts for longer rentals…call Starr at (856) 875-5020 today!