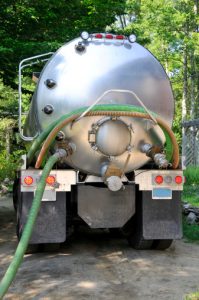 Gloucester County septic pumping services from Star Septic Services will ensure your septic system operates correctly. We are a leading firm offering septic pumping in Gloucester County for residential septic systems.
When you are experiencing problems finding experts in the field of Gloucester County septic pumping services call Star Septic Services to receive septic pumping in Gloucester County. We design, install and maintain residential septic systems.
Regular septic pumping is a crucial part of owning a septic system. Most experts recommend pumping your septic tank every three years, but frequency should be based on size and volume of usage.
If you wait too long to have your septic system pumped it can lead to environmental contamination, toilet backups, flooding and damage to your home. The next time you inspect your septic tank and see high or standing water at the outlet, it is a good chance your system needs to be pumped.
Gloucester County Septic Pumping Services Team
Our South Jersey septic pumping teams are always on the move. We service the septic pumping needs of everyone throughout the five-county southern New Jersey area of Atlantic, Camden, Cumberland, Gloucester, and Salem counties.
In addition to our stellar residential septic system service, Starr General Contracting provides commercial South Jersey grease trap pumping services for restaurants throughout that same geographic region. Our South Jersey grease trap services include cleaning, pumping, inspection, and repair.
Our team of expert service technicians has the skill and equipment to tackle the toughest commercial grease traps. We currently have standing contracts to service the grease trap pumping needs of many fast food restaurants throughout Southern New Jersey.
Few Gloucester County septic pumping services operations provide such efficient and effective services for residential septic systems as Star Septic Services. You can't miss our septic pumping trucks. Just look for the big blue star for the best septic pumping in Gloucester County.